Porn Scenes Featuring Kathia Nobili - Showing 1 - 20 of 42
Awesome blonde Kathia Nobili is a Czech pro porn model who entered the adult business in 2007 when she was about 25. The blonde hottie is all natural and have some tattoos on her gorgeous body. Before starting porn career she enjoyed some nude modeling. Apart from her fucking career she lives a rather active sexual life enjoying swingers parties and fetish sessions.
She did not get engage in any contract with porn studios as she did not want to be limited to some certain terms. She did not want to wait for some special projects designed for her. At the start of her career she moved to Italy and fell in love with this country and stayed there for a while after her career run successful.
Kathia Nobili said that her teenage life was rather poor in sexual aspect as she was a rather decent girl and did not watch porn or take part in some mindless teen orgies until she was legal. However after turning 18 she redeemed herself and surpassed her age-mates in sexual skills and knowledge. She has the strongest passion towards anal sex and this very feature makes her stand out from other porn models taking anal sex as a must. When Kathia Nobili gets a cock in her tight juicy ass hole she feels so great she could not help orgasming again and again. She also loves fetish and BDSM actions, enjoys being dominated and destroyed as well as taking control over cocks and pussies. The thing the bitch does not like about her career is an attitude of people saying it is bad to make hardcore porn and then joining porn websites and watching horn explicit sessions with lots of perverted action and getting genuine pleasure of the sessions. Porn career seems to be very hard to mix with personal life. The girl confesses that she has a very tough fucking schedule and this happens that she can have several days of hardcore fuck in a raw. She thinks it is rather hard to find a partner for life who will take her occupation all right. That is the main reason the girl tries to avoid any serious relationships. She knows well however how to bring satisfaction to her body when she does not do sex on cam. She can please herself in tough masturbation and enjoy extreme orgasms. And this can not be substituted with what she does on cam for her job. There is hardly a day in her life when she does not masturbate. The blonde Czech beauty has a huge collection of sex toys to please her pussy and ass hole.
By now Kathia Nobili is still on the peak of her fucking career taking part in numerous hardcore fucking sessions as well as solo performances and masturbating photo-shoots. Her film heritage counts more than 145 titles and she is not going to stop as she is still much wanted by porn community. The sexy hottie is rather active on social networks easily sharing her business and private life with fans. She eagerly downloads some private movies and clips to popular file sharing networks. Kathia Nobili loves nasty hardcore fucking action and her portfolio is daily added with new films.
Kathia Nobili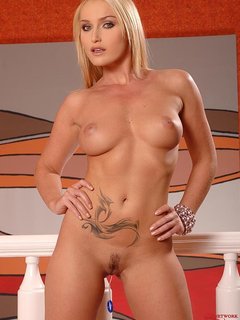 Country: Czech Republic
Province / State: Praha
Place of Birth: Prague
Date of Birth: June 21 , 1982 (36)
Pseudonyms: Caty Combell, Kathy Campbel, Katy Cambel, Cathy Cambell, Katia Nobili, Katia Campbell, Caty Campbell, Katty Campbell
Eye color: Gray
Color Hair: Blond
Height: 163 cm - 5 feet and 4 inches
Measurements: 34B-25-36
Weight: 65 kg
Top xxx Searches