Best Videos from Kendra Lust
Kendra Lust is a real late bloomer. Born in 1978 the brunette big tits hottie entered the porn business as a hot insatiable MILF being hungry for big cocks and tight pussies! Being a young decent and shy girl Kendra Lust could never imagine that in a few years she would develop into a real hardcore porn slut doing the dirtiest things ever! Brunette hottie started her career as a strip dancer to earn some extra cash, however she soon realized that dancing would never give her either great income or great satisfaction. And she moved to real adult entertainment industry to master cock and pussy satisfaction. By now most of the porn fans can not spell the word MILF without drooling on gorgeous tits of Kendra Lust in their fucking fantasy.
Sexy brunette hottie is the only one who will explain you the difference between cougar and a real horny MILF. Do you know the difference? If not then you are welcome to explore a great list of porn titles by Ms. Kendra Lust! Sexy lady I not focused just on huge cocks. Kendra Lust confesses that she has a natural fucking drive towards sweet and innocent looking girls with pink tight pussies soaking in hot fucking juice! In her own words Kendra Lust helps young naughty babes in and out of porn business to realize their fucking potential and direct it in the right way! She is always an eager pleasure giver who does not need something in return! You will drive mad with this brunette sexy MILF online!

Kendra Lust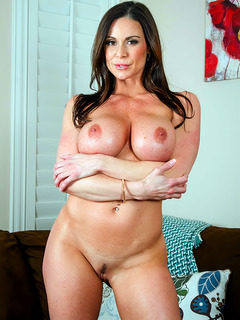 Country: United States
Province / State: MI - Michigan
Place of Birth: Madison Heights
Date of Birth: September 18 , 1978 (40)
Pseudonyms: -
Eye color: Brown
Color Hair: Black
Height: 162 cm - 5 feet and 4 inches
Measurements: 34D-26-35
Weight: 55 kg
Top xxx Searches