Porn Scenes Featuring Lily Labeau - Showing 1 - 5 of 5
Lily Labeau is an all-American porn star born in January 1991. She personally describes herself as being too naughty and dirty. Horny blonde babe in her early years took part in numerous beauty contests where she was noticed for porn industry. She took her career rather seriously. All her photos and movies are conceptual with a strong idea hidden inside. She does not start a new project until she understands its idea clearly. For her the prime goal is to find a right photographer or a film director to help her realize the ideas in her head and heart in a picture or in a movie.
The girl turned to porn industry only in 2009 with her first appearance in some Japanese XXX films. However the only thing she could not get with in her porn career was anal sex. She could not imagine something hard going into her tight ass hole on camera. And only her porn partner she lived with did give her an insight of how great it could be having anal sex. The babe was introduced in hardcore anal with only sex toys. She then realized that there was nothing scary or intimidating at penetrating her anus with sex toys or cocks. The start of her porn career was in Arizona with some weeks spent in Japan. After she revealed her sexuality and developed her fucking charms the babe made a decision to move to Los Angeles.
By now Lily Labeau has over 160 porn titles in her portfolio. She has been acting for the leading porn studios as Evil Angels, Hustler Video, Digital Playground and others. The hottie gives much attention to preparation for the action. She learns the role and tries to understand her character to reveal it well in the scene as Lily Labeau feels that the modern porn industry lacks creativity and reality in the action. Before having sex on cam the babe prefers to feel her partner to give a really good performance for her fans.
Breathing with sexual energy the hottie gives preference to intense sex in her career. Lily Labeau is rather different in her roles. She can play a dominant lady starving for pain and humiliation from her partner considering pain being an essential part of sexual pleasure. And the next scene she can play as gentle and shy girl being ready for everything to please her partner.
The hottie was nominated and won some signature awards in 2012 and 2013. Nominated as a highly creative and artistic person the girl does not want to stop and designs her own ideas for porn film plots.
In her free of job time Lily Labeau enjoys hiking and walking through great places, loves spending time in the nature getting some inspiration. She exercises through dancing considering this sort of activity to be the best way to express herself. The hottie is open for experiments and does not love to stay long at one place. She starves for development. Today Lily Labeau comes to the point of total satisfaction with what she does and what she looks like in her real and professional life. She is still active in her porn career shooting new and new films for her fans army!

Lily Labeau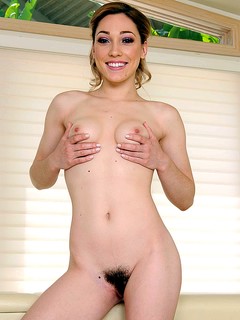 Country: United States
Province / State: AZ - Arizona
Place of Birth: Tempe
Date of Birth: January 20 , 1991 (27)
Pseudonyms: Lily Luvs, Arryn Allure, Lilly Lebeau
Eye color: Brown
Color Hair: Blond
Height: 175 cm - 5 feet and 9 inches
Measurements: 34C-26-34
Weight: 55 kg
Top xxx Searches