Porn Scenes Featuring Nia Black - Showing 1 - 0 of 0
There are no videos in the list.
Nia Black is a Porn Star from Hungary. She was born on March 17, 1987. She was added to our database on August 16, 2015 and she currently has 7 porn movies at 3 Movs. Unfortunately we have no biographical info about Nia Black at this moment. We are writing new biographies every day so please check this page later.
Nia Black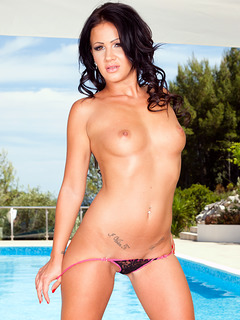 Country: Hungary
Province / State: -
Place of Birth: -
Date of Birth: March 17 , 1987 (32)
Pseudonyms: Szelly
Eye color:
Height: 5 feet, 3 inches (163 cm)
Measurements: 34A-??-??
Weight: 117 lbs (53 kg) kg
Top xxx Searches