Porn Scenes Featuring Sandra Romain - Showing 1 - 2 of 2
Sandra Romain is a European porn legend having over 580 titles in her professional profile. AS a young girl she loved to be in focus of public and often visited parties. The babe started her career at traveling agency but felt very bored with this unexciting business. Her porn career started when she looked through one of the porn magazines her colleague left on her working table. Her boss noticed her watching porn magazine and said he could help her with porn promotion as he had several porn contracts for a very special beauty like she was.
Sandra Romain started to work with adult movie agency named Floyd Agency in the year 2003. In a while she made her first hardcore porn debut in "Star" movie. Her scene was a hardcore double penetration fuck with two huge cocks. The babe did not feel comfortable in the scene as she doubted her double fucking abilities. But when the film was released she understood she was just great with these throbbing cocks pushed deep inside her fucking holes. And she dared try triple penetration action.
Sandra Romain tried her fucking holes in one of the German movies which brought her popularity in European porn community and brought her into focus of major porn agencies of Europe. In 2005 the babe moved to the USA to Los Angeles to make her American dream come true. She got much more opportunities and much higher income after moving to the United States. She felt there much more comfortable as she did not have to travel much as she did in Europe.
Sandra Romain is known for her aggressive style and passionate drive for anal fucking. This feature gave her a title of anal queen among porn fans. The hottie believes that if you dream and want to do much in your life, you will do it. She got married to a man and tried engaging him in her porn career. But the guy did not feel like it was his goal in life.
Sexy hottie never told her parent about her porn business, her mother thought her daughter was engaged in some modeling. But once she opened a magazine and read a review of an adult movie with her daughter starring. They decided not to talk about this anymore and Sandra Romain's mother prefers not to know anything about what her daughter is doing.
Sandra Romain got several AVN awards for her best roles. In 2008 the hottie made a break in her porn career having an intention to start hotel business in Europe. But in a while she was back to porn with even more aggressive passion to fuck and get fucked on camera.
The porn business unfortunately does not have many porn stars with the stamina, charm and energy Sandra Romain displays in her every fucking session. We are happy and proud that Sandra Romain is still in action and produces hot porn movies to please our wild sexual desires!

Sandra Romain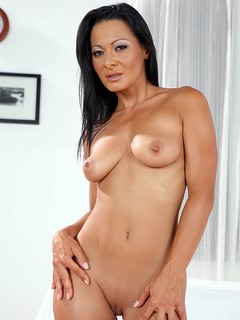 Country: Romania
Province / State: -
Place of Birth: Timisoara
Date of Birth: March 26 , 1978 (40)
Pseudonyms: Sandra Mertz, Sandra Roman, Maria Popescu, Sandra Maty, Sandra Romaine, Mrs Romaine, Mistress Sandra Romain, Marioara
Eye color: Brown
Color Hair: Black
Height: 160 cm - 5 feet and 3 inches
Measurements: 36B-28-36
Weight: 56 kg
Top xxx Searches